Stay in control of the programme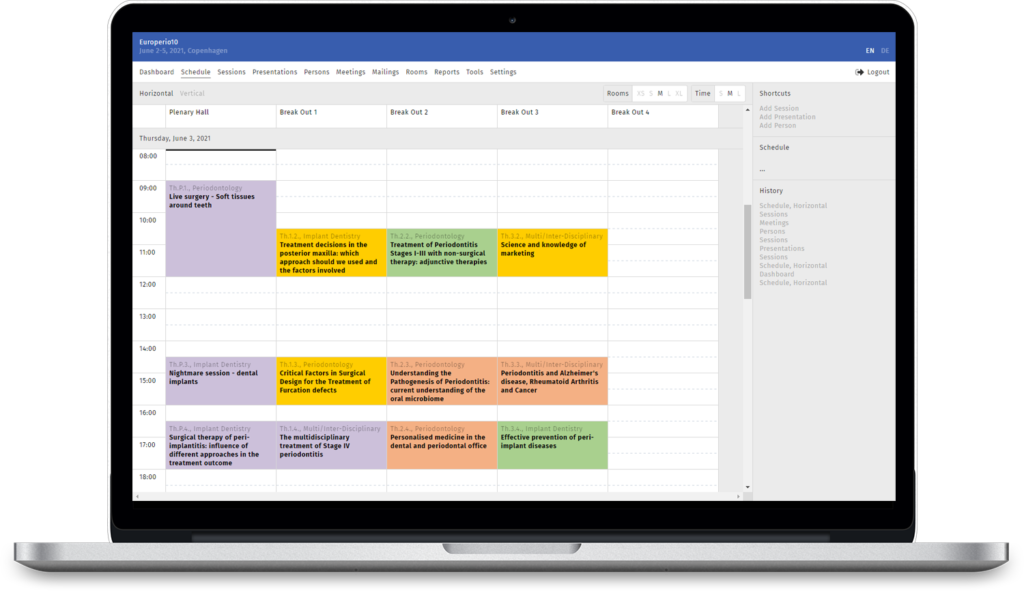 The easiest way to get your programme started
The psPlanner is a unique scientific programme planner that will boost your productivity during the development and publication of the scientific programme. This tool helps you to take control of the development of the programme and the electronic invitation and confirmation process of chairs and speakers.
We provide a customised online planner for your conference.
You manage rooms, sessions, workshops, symposia, invited and abstract presentations, speakers and chair activities, while the psPlanner detects any double bookings and person time conflicts.
A multi-user web-based system
Submitted abstracts are immediately added to the psPlanner database, allowing you to populate abstract sessions in seconds.
Our latest version offers an integrated mailing system, a meeting planner, a dashboard… and many other new functions that help you to manage your programme.
Extensive reports and alerts help you to check the consistency and diversity of your scientific programme.
A unique function is the automatic generation of the scientific programme content in a formatted MS Word document, based on (standard or customised) templates.
The online programme is a component of the planner that allows an automatic and instant online publication of the scientific programme.
It features a clickable per-day view of sessions, presentations and the faculty.
The programme includes an extensive search function and an itinerary builder to help you planning your conference visit.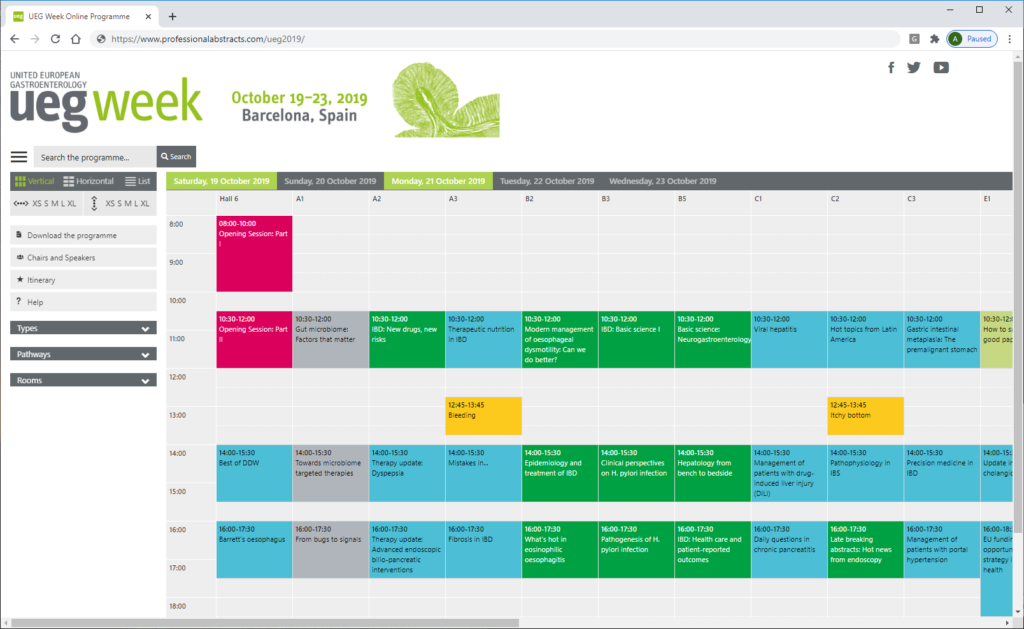 Are you also looking for a mobile app? The complete content of the programme planner is automatically synchronised with our conference app. Even your personal itinerary and any late onsite speaker changes made in the planner are automatically synchronised with our mobile app.
"... I became a fan of the planner after working with it. Especially the synchronization of the website made planning easier and clearer..."