We take care of your abstracts
Full service abstract management: Setting a new standard
psAbstract is a leading abstract management system, used by the largest conferences in the world, allowing the online submission and reviewing of complex, scientific abstracts.
With our new generation of submission and reviewing systems we are setting a new standard for functionality and user friendliness. All our new systems are mobile responsive, allowing the submission and review of abstracts on a mobile devices.
Our full service concept is a perfect fit for small, medium and large sized abstract projects. You receive customised submission and reviewing systems and our project teams provide support for submitters and reviewers. Our proofreaders make sure that the layout and capitalisation of authors, institutes and abstract titles adhere to your requirements. All for a fix fee per abstract.
Full-service… and predictable costs

We provide you with flexible and scalable submission and reviewing systems, customised to your needs, hosted on our servers.
We integrate our systems into your congress platform with SSO and CRM integration, so that submitter have to login only once into (your) platform.
Includes email support for submitter & reviewer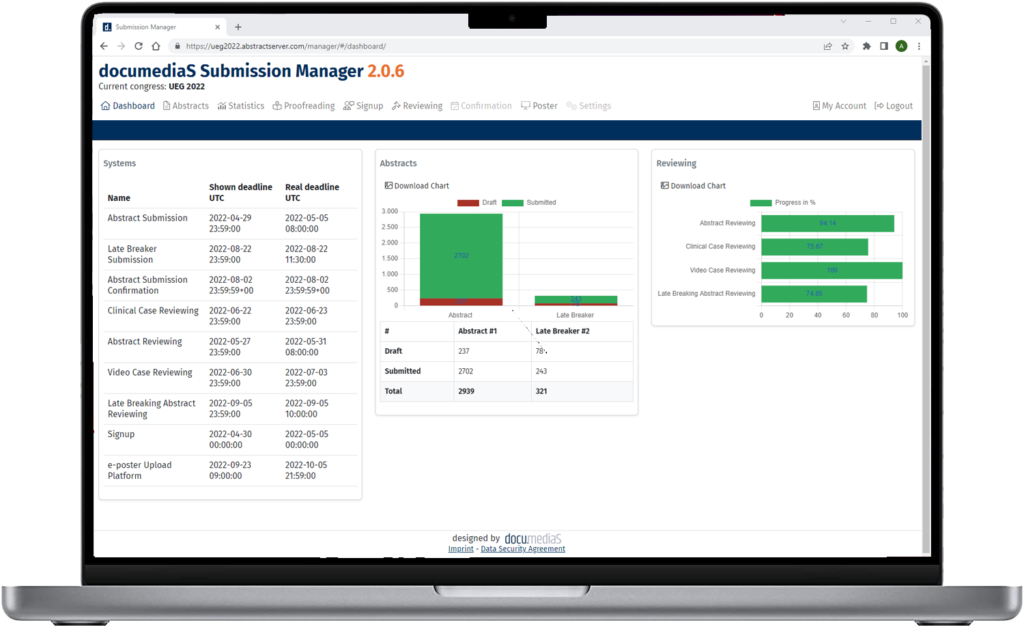 Powerful back office tools
The abstract manager provides access to real-time reports, submission content and powerful reporting and export functions.
Real-time reports, abstract access and export functions. 
Re-open and change submitted abstracts until the deadline
Proof reading: we check & correct layout /format of accepted abstracts
Single sign on: connect our systems to a congress- or registration system
Reviewer invitation email including login/password
Automatic allocation of abstracts to reviewers according to topics
Customised abstract and reviewing systems, flexible reviewing setup
Automatic abstract submission notifications by email
Removal of duplicate submissions
Online submission and reviewing statistics in real-time
"Around 4500 delegates are invited to our scientific congress. Since 2011, pharma service has supported our program planning, online visualisation of scientific content, abstract submission and review process. Pharma service is always reachable, efficient, solution-oriented and flexible. They have proven to be a very reliable business partner, which we can recommend. From technical support as well as with regard to personal support."