Universal access to publications
Delegate and sponsor friendly
The psDisc/psBooks software supports the production of a USB-Key or book which features your Abstracts and Posters. Additionally the organizing society and the sponsor can provide additional information for inclusion. The software itself uses the layout of the conference and doesn't require any components or programs to be installed on the computer in order to run. 
Just plug and play. 
The Documents are fully searchable and easy to view, scale and print. 
Printed abstracts also as an ebook
Find all important publications you need and much more: The abstract browsing application features a full text search and an author search index. Abstracts and posters can be listed by session or track/category and in the order of publication. Selected abstracts and posters can be exported and users may add a note to each abstract. These features make the publication package truly usable and helps sponsors spread their message in a useful way.
The content of the psDisc USB can include a poster or a full paper together with each abstract, these can be added even after the USB stick has been produced. Sponsors will be happy to share their message on such a useful platform. Delegates will be eager to keep such a content rich and compact device. The best giveaway a delegate can receive.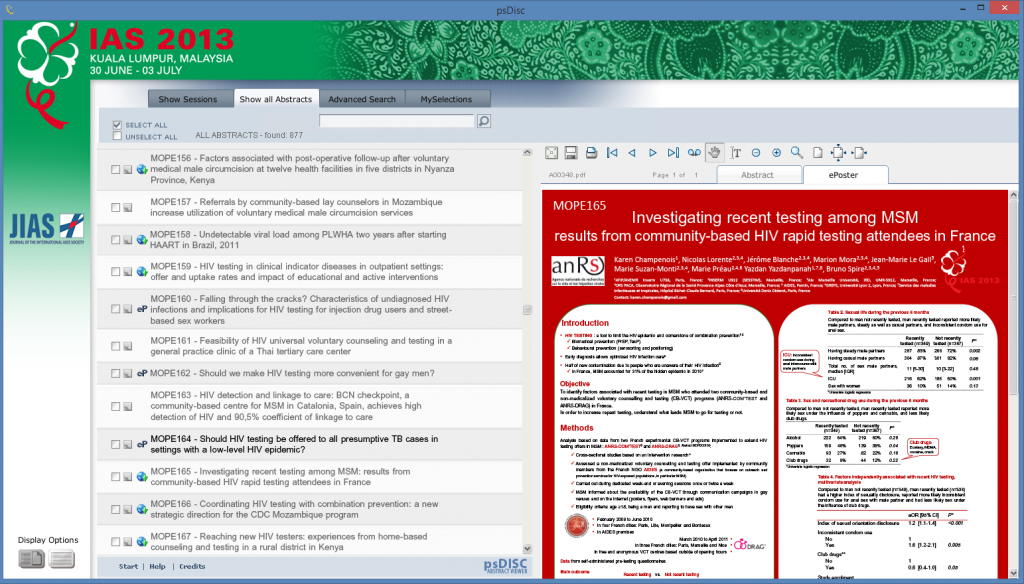 We also offer an additional physical abstract book which provides your delegates with all your verified abstracts and much more. The production of an abstract book includes two proof rounds and timely delivery to the congress site. You want to offer your abstract book as an ebook? No problem. Ebooks can be provided additionally to your publication.
Distribute your conference on USB