Breaking news at a glance
October 2022: psPlanner
We have launched a new version of our scientific programme planner in October 2022, featuring a bunch of new functions, helping you to manage your scientific programme easier and better than before. For further information click here.
September 2022: E-Posters
We have started a cooperation with Posterwalk, the leading supplier of high-end e-poster terminals. For more information, click here.
January 2021: Virtual conferences
Together with our partner Erdmanns, we have extended our congress app platform with features for virtual and hybrid congresses. For more information, click here.
New: The society app - a single app to stay in contact with your members.
With the new society app you will own a native branded app under the name of your society, which acts as a portal to your conferences apps and other important resources. The society app is capable to house several conference apps of a society. Moreover, the society app framework allows you to integrate other mobile-friendly apps and websites, such as a link to your membership system, your society websites, your guidelines etc.
The all-in-one solution for your members and delegates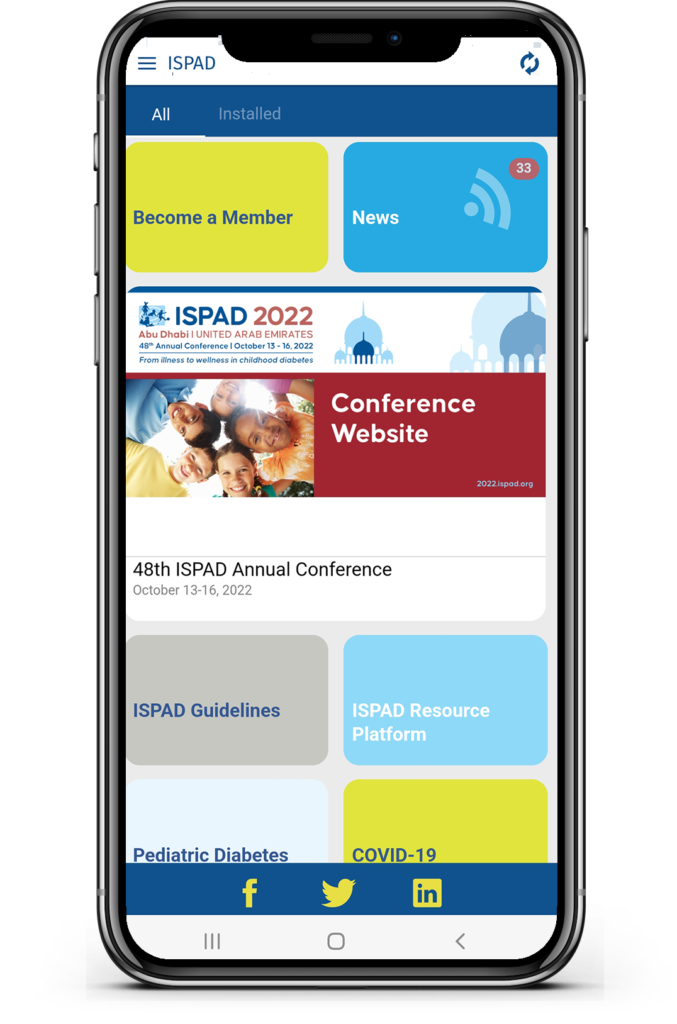 Our user-friendly back office CRM now features a section for the society app. With this framework you may create tiles of different sizes, colors and with different icons or graphics. Each tile can be linked with a variety of targets, such as:
Conferences: in the same way as a branded conference app
External mobile-friendly websites, such as: Society homepage, Membership website, eLearning websites
News center: a conference-independent news center to receive important push notifications and messages all year round
Local pages and documents, which can be used to advertise future conferences, Society guidelines, FAQ, etc.
Sponsor banners can be added on any section of the society app